The objective of Fruity Fortune is to match the symbols of each one of the five reels to a winning combination. This is a five reel multi-pay line slot game which has 9 pay lines. Payouts depend on what symbols will match on a line.
How to Play
To begin playing you need to select the coin value on the machine. Then select the amount of lines from one to nine you wish to play and press spin. The outcome of the reels will determine the payout.
Placing Bets
You need to select the coin value by clicking on the + sign to increase the bet or on the - sign to decrease it. You also need to select at least one line in order to be able to spin the reel. Each line will increment the amount of the bet's total. The lines can be selected by clicking on the numbers on the left or right side of the reels.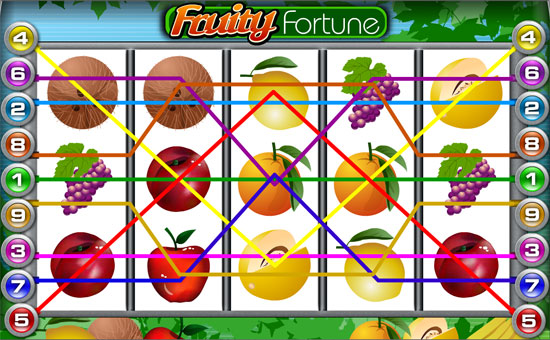 Bet One
This button will select one line each time it is pressed, once you have the lines you wish to bet you may press the Spin button
Bet Max
This button will select all the lines and automatically spin the reels.
Total Bet
This field indicates the total amount of money at risk during a spin.
Spinning Reels
Each time a spin is made, the five reels come to rest randomly with a selection of symbols showing in the game window. Certain combinations of symbols results in payoffs. Consult the payout chart for reference to the amounts paid.
Payouts
The payouts table shows the different winning combinations. You may access it anytime during your game by clicking on the Payout Table button on the bottom left side of the slot machine's console.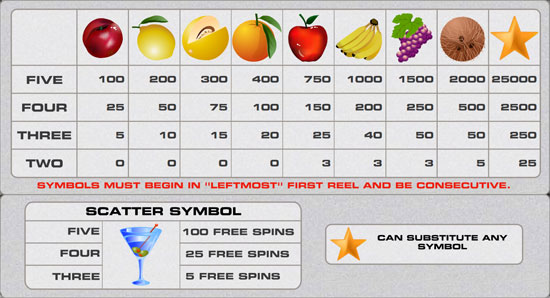 Live Dealer Casino
GoTo is now offering a live dealer casino.