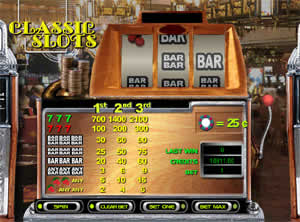 Blackjack Variations

Besides the regular Blackjack games that you are used to we also offer these exciting variations of this popular game:
Double Exposure
Double exposure is a version of blackjack where both of the dealer's cards are exposed. There are off course some rule changes to favor the dealer in order to compensate. The house edge is greater than conventional blackjack, but still this game is one of the best bets in the casino if properly played. Double Exposure uses the usual blackjack rules with these main exceptions:
Both dealer cards are shown face up
No Pushes. House wins all ties, except on a natural blackjack
Player blackjack pays even money
Player may split only once

Blackjack Switch
Blackjack switch allows the player to trade cards between two hands.By default six decks of cards are used. The player needs to make two bets of equal amounts and is then allowed to switch the second card dealt to each hand. In order to compensate for this, a dealer 22 results in a push and blackjacks pay even money. All rules are based on conventional blackjack with these exceptions:
Dealer hits a soft 17.
The player must make two bets of equal size.
Cards will be dealt face up.
Dealer will peek for blackjack with an ace or ten up. If the dealer has a blackjack all player hands will immediately lose, except a player blackjack will push.
The player may switch the second card dealt to each hand. The player may also switch cards to form a blackjack.
Player may double on 10 and 11 only.
Player may split once.
Winning player blackjacks pay even money.
A dealer total of 22 will push against any player total of 21 or less. A player blackjack will still beat a dealer 22.
Spanish Blackjack
Spanish Blackjack (also refer to as Spanish 21) is a yet another interesting variation of blackjack. Depending on the rules set by the house Spanish Blackjack is probably a better bet than blackjack.
Spanish 21 uses six decks, each deck consisting of 48 cards, the regular 52 card deck without the four tens. To make up for the advantage that this gives to the house, this game gives the player a set of favorable rules. The game is based on blackjack rules, including double after split, late surrender, and re-splitting aces. In addition Spanish 21 offers the follows rule enhancements:
A player 21 always wins.
Player blackjack beats dealer blackjack.
Player may double on any number of cards.
Player may usually hit and double down after splitting aces
Player may surrender half of total bet after doubling down
A five-card 21 pays 3 to 2, a six-card 21 pays 2 to 1, a seven or more card 21 pays 3 to 1. However the bonuses are not paid if the player doubled.
A 6-7-8 or 7-7-7 of mixed suits pays 3:2, of the same suit pays 2:1, and of spades pays 3:1.
Suited 7-7-7 when the dealer has a seven face up pays $1000 for bets of $5-$24 and $5000 for bets of $25 or over.
Live Dealer Casino
GoTo is now offering a live dealer casino.